Next part of the KDS Detail is to measure paint depth, this is very important on cars such a this vehicle.
Firstly this will show if there had been any repairs in the past, and if so to be careful of when machine correcting or even panel wiping with strong solvents such areas.
And secondly to make sure there is plenty of scope on the top clear coat for machine correction also leaving plenty of material for the future.
The paint depth gauges used by KDS Detailing are the Positector 6000 and 200.
Here they are being used together side by side on the same panel
BMW M3 carbon black detail from a few years back (and a future KDS detailing thread).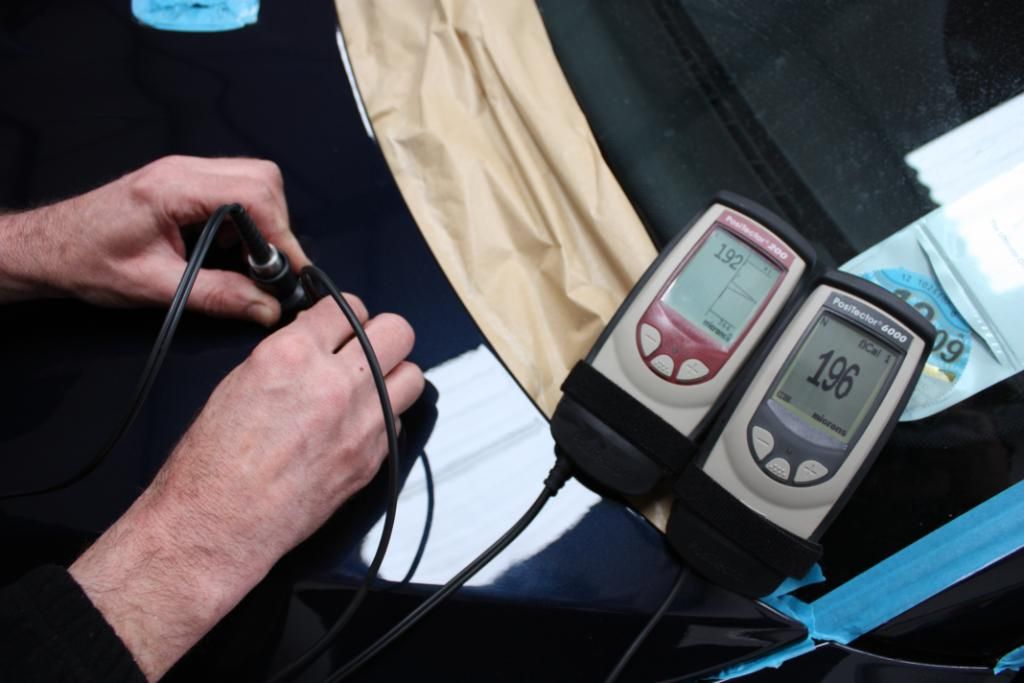 Same car using layer readings , the front bumper had a re-paint before visiting KDS Detailing to address heavy stone chips .
The readings are not absolutely the same as they are not measuring in the exact same spot.
On other cars I have used them in the same place using a laser pen pointer method to clearly show the position of the measuring heads position.
Shown here is how close the 2 gauges can read when placed in the same spot.
The reason for the above pictures will become apparent for the next part.
First up was to calibrate / check the readings on the gauges, this was done using the standard shims that come with the gauges .
A better set of calibration pieces can be purchased for these gauges too, for this test I used the shims that come as standard , as this is what others who had bought the gauges would have access too.
I have a ground flat and smooth block of steel and alloy , on which I lay down the shims to take readings shown below.
The 4 shims sitting on alloy plate , 53,129,250,491 microns , there is a tolerance on even this shims so never expect to get exact same readings just with in tolerance.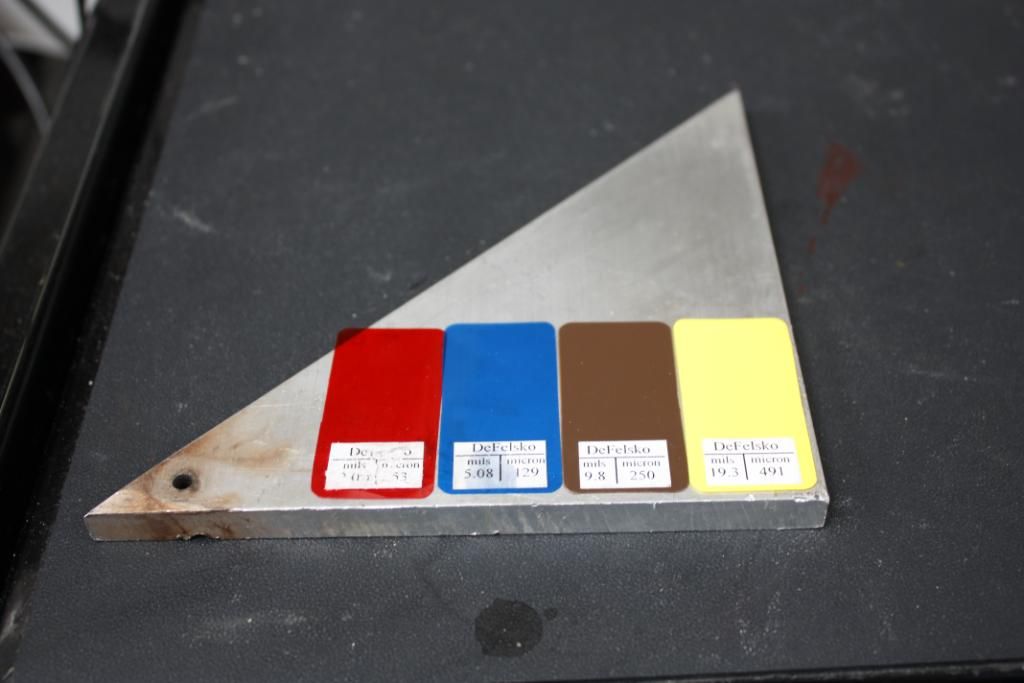 First up is the Positector 6000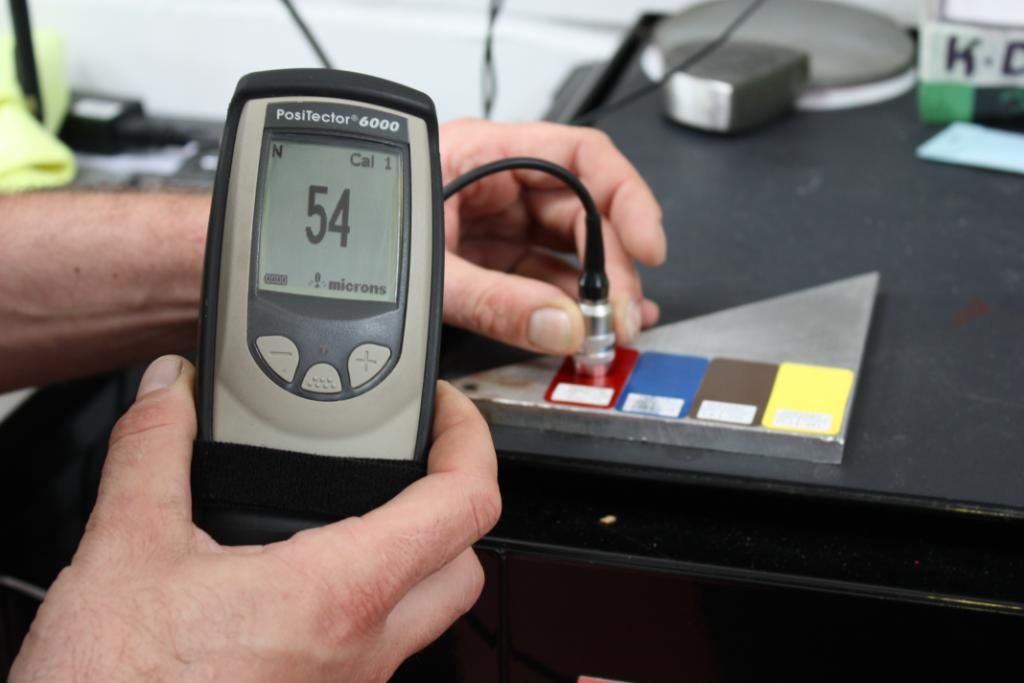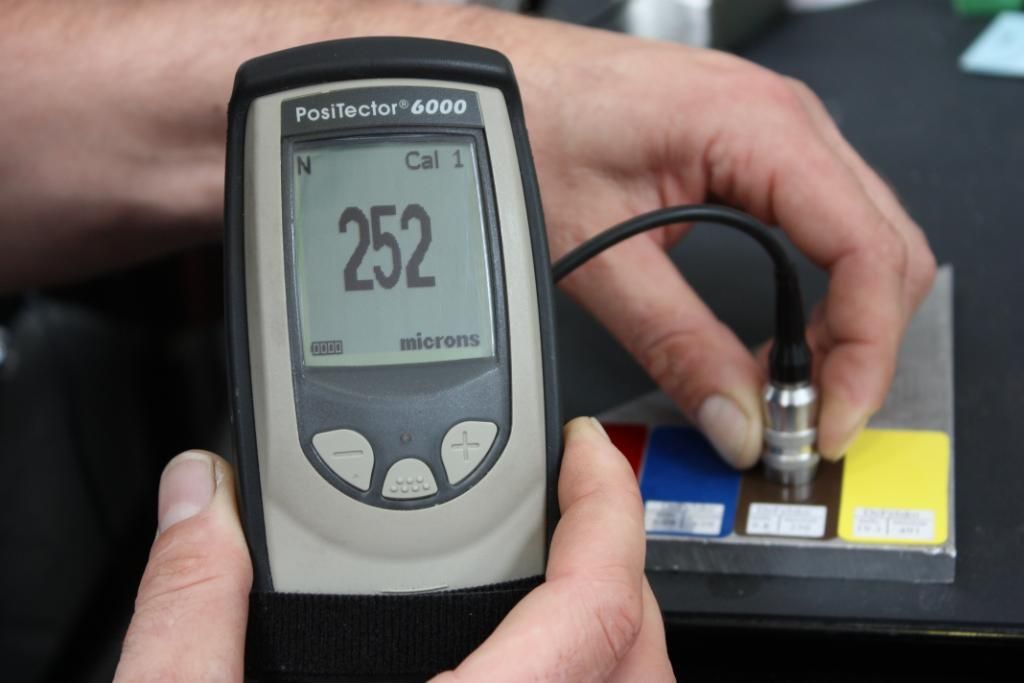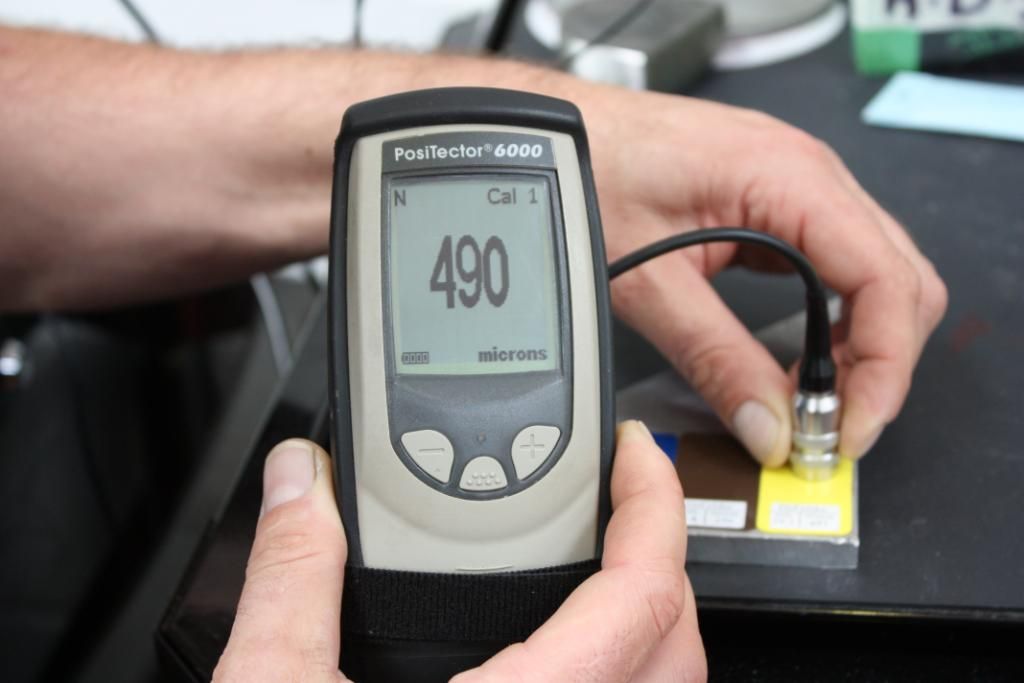 Well with in tolerance and good enough for me.
Next positector 200.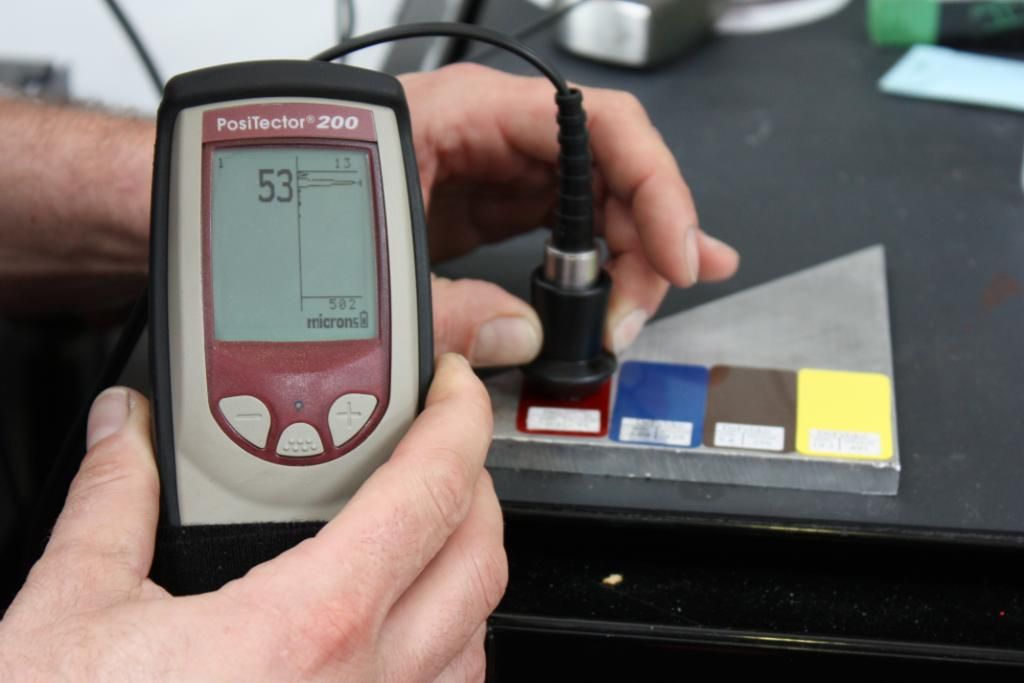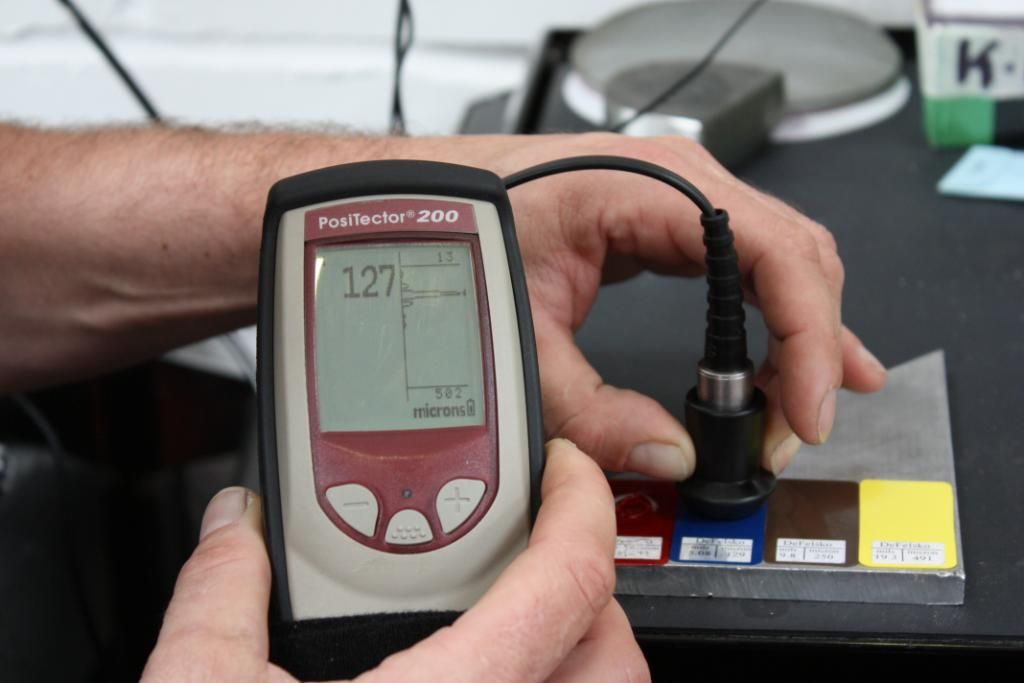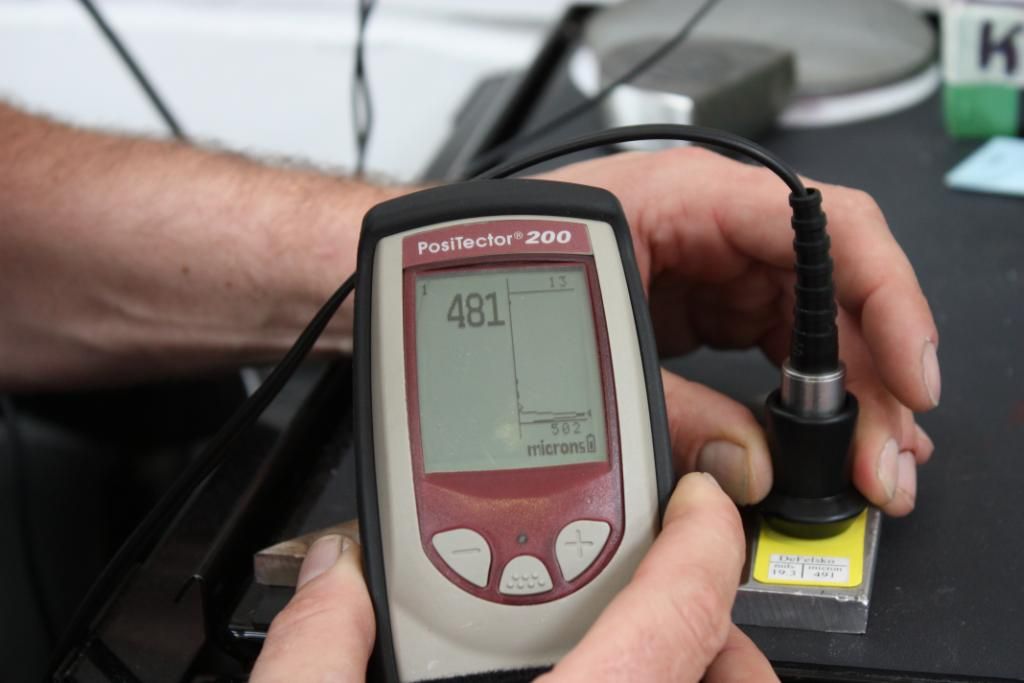 Again with in tolerance and good enough for me.
I also have the original positector6000 , but used know as It does not record batches that can be uploaded onto pc software.
I also have a DFT which I use when want to quickly fly around a car for instant fuss free readings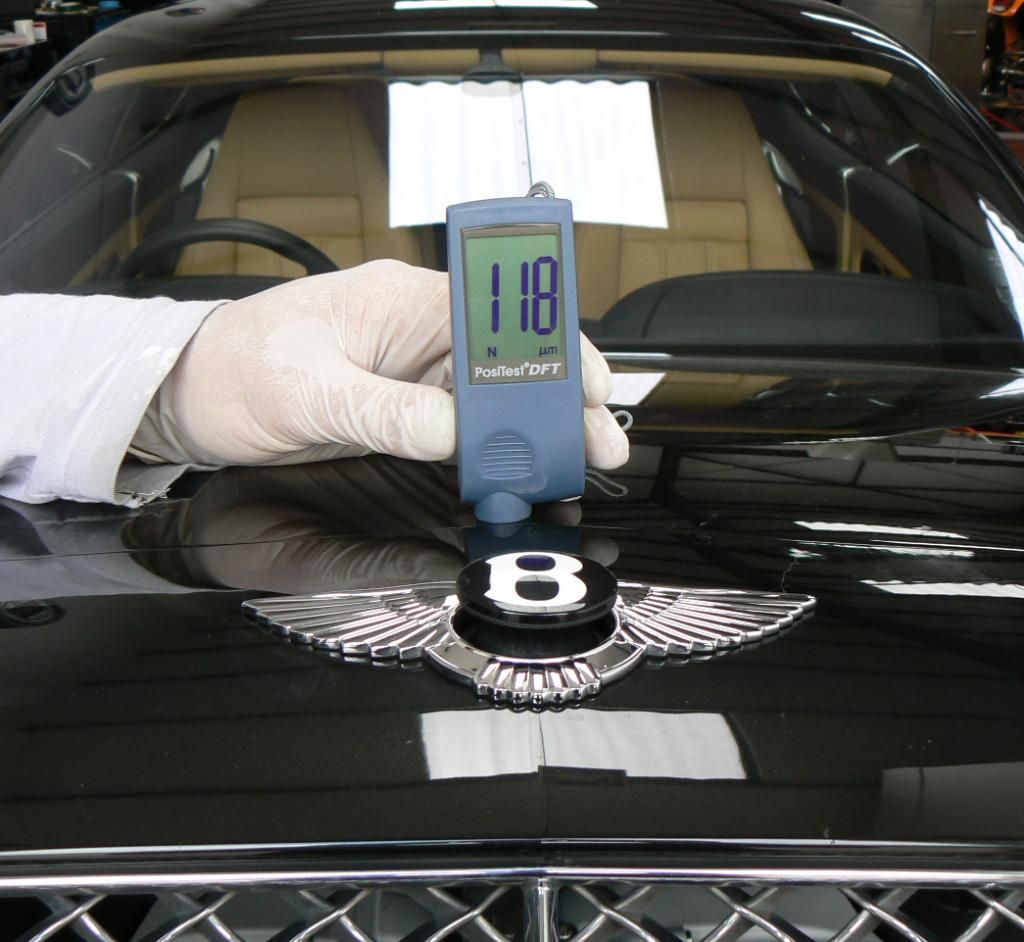 So know onto the paint depth readings on the Veyron's paint work.
To show that you will not always get an exact repeatable reading with any gauge I set up the laser tri pod to give me a marker upon where to measure from.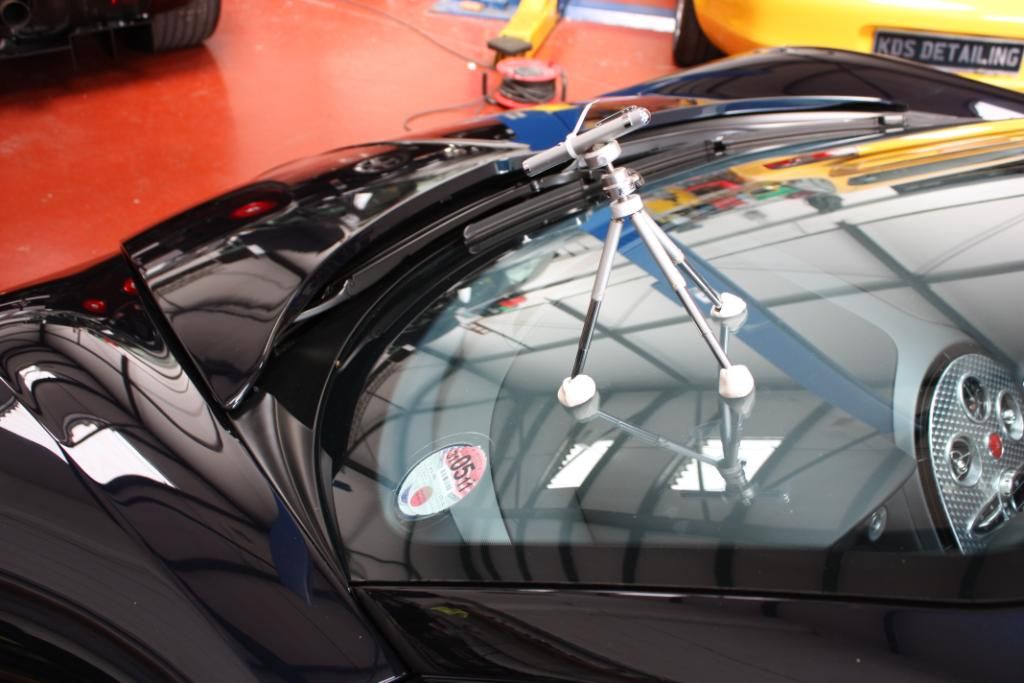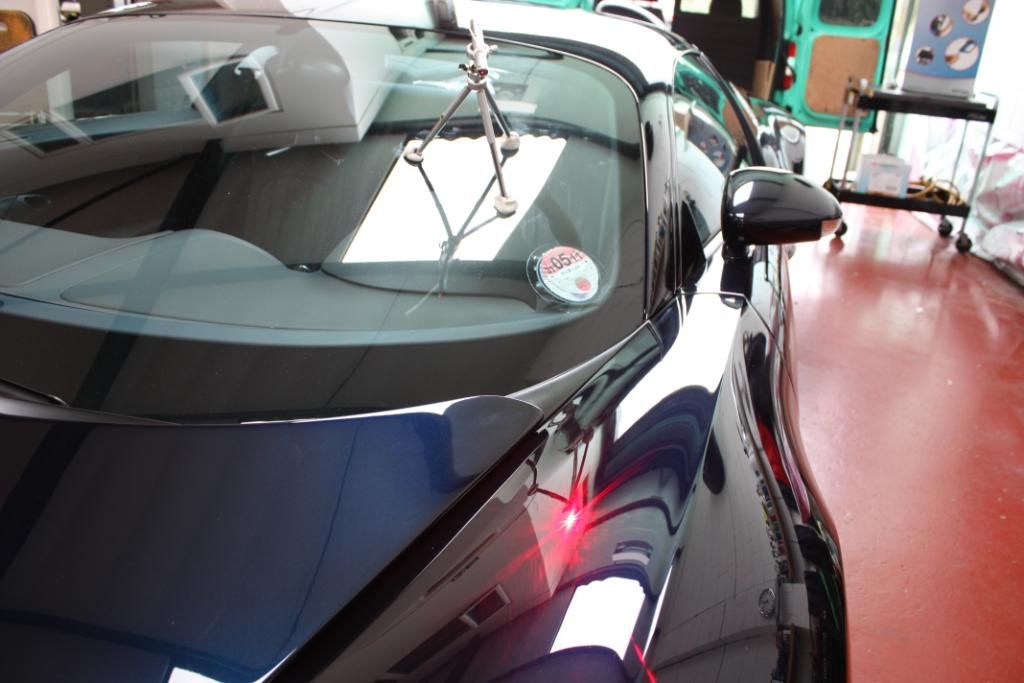 Using the positector 6000 only , (I really wished now looking back that I tested both gauges on the wing more to come on this).
So as you can see a difference of 8 microns , this does not surprise me on that amount of paint readings. I do see this a lot which is why for logging results I use the latest positector 6000 advance .
I take multiple batch readings which then can be averaged out to come up a nominal reading.
Mainly use this technique when heavy wet sanding on expensive new cars.
I had a week to turn around this car ready for collection late Friday night as it was the main display for a car show display on Saturday morning at the Wilton house supercar day.
http://www.wiltonhouse.com/supercars.html
So I started taking paint depth readings all around the car , oh by the way the owner said to me that he was told by another detailer/ person that there was not enough paint for machine correction detail in the past ----- really ???
The readings I am going to show don't match up perfectly form one gauge to another , which is not often the case all thou the positector 200 can be very tricky and timely to set up and use compared to point and squirt as such on the positector DFT and 6000.
The first pictures showing on the carbon fibre panels with positector 200 showing multi layers
Bonnet 2 layers
Roof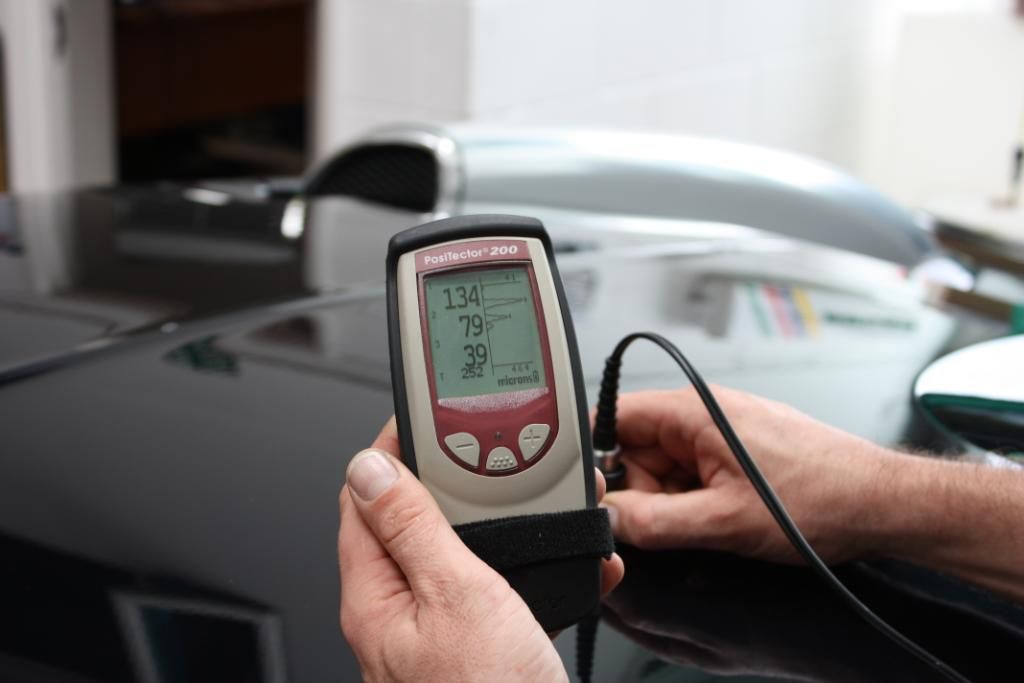 Spoiler and rear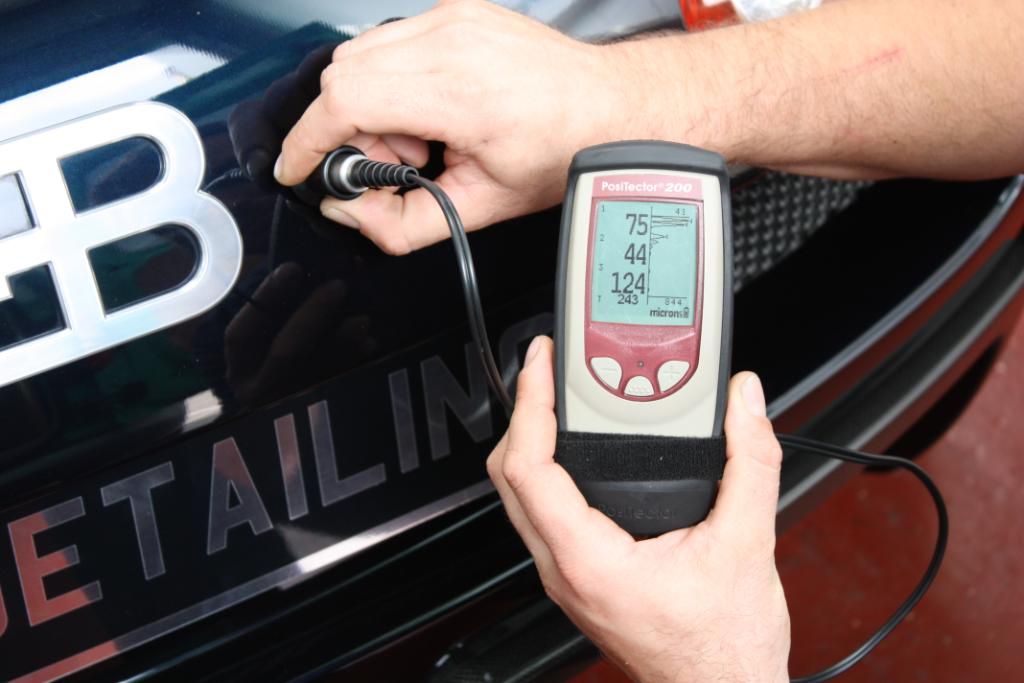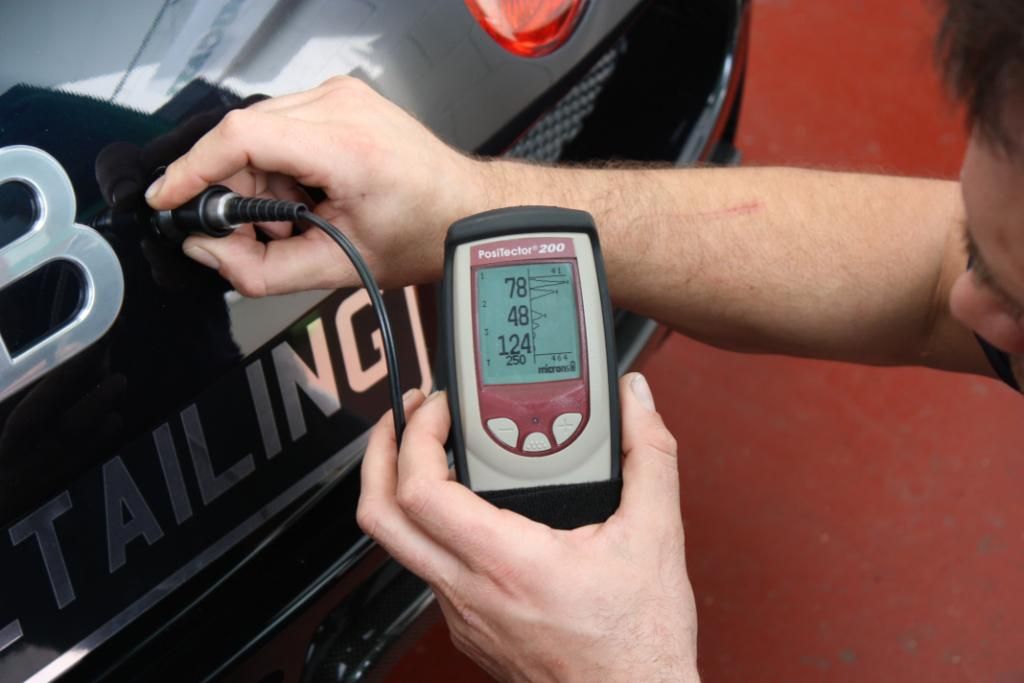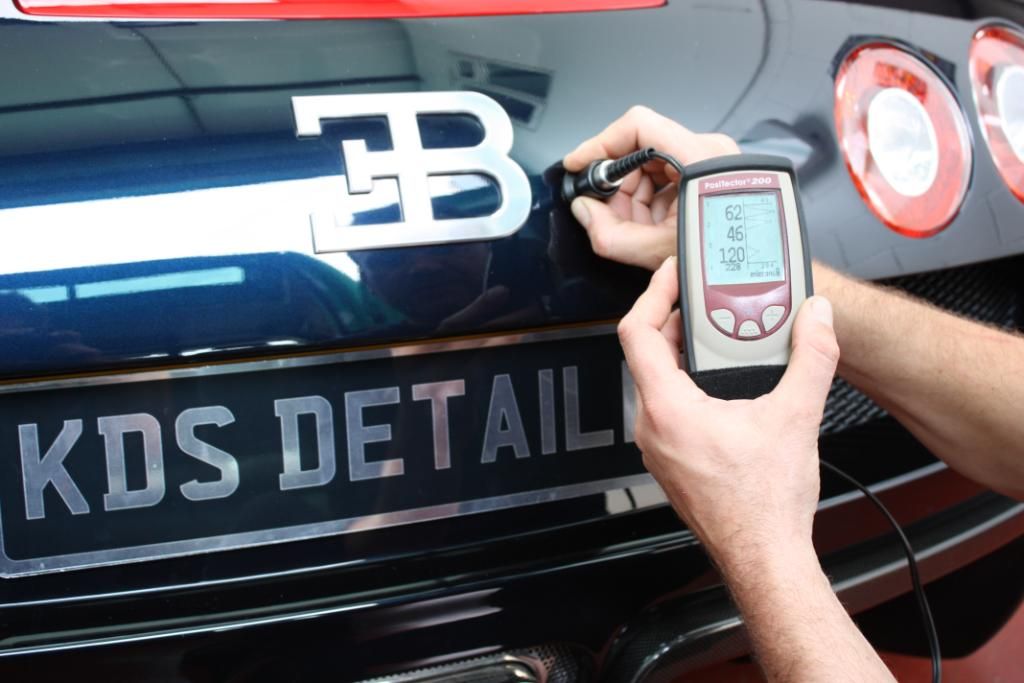 Wheels reading lacquer top coat , with positector 6000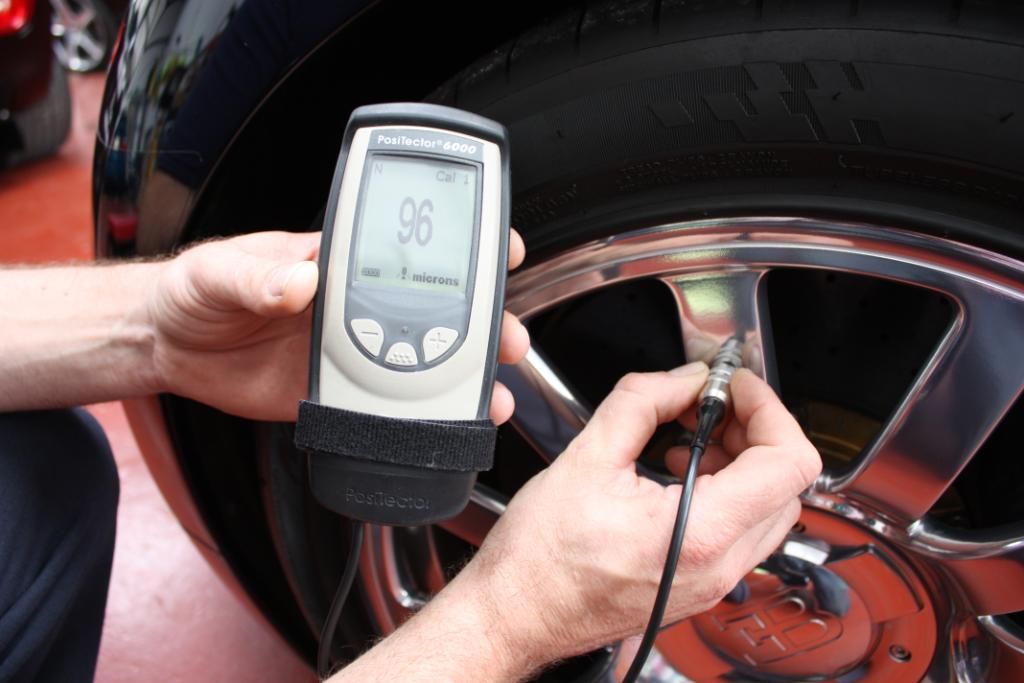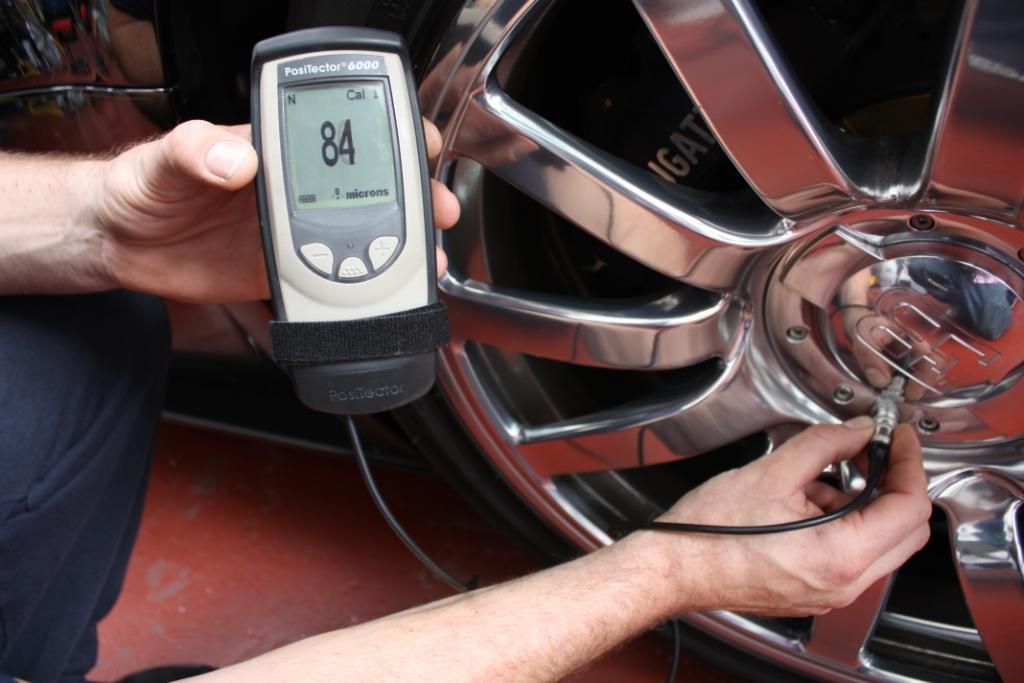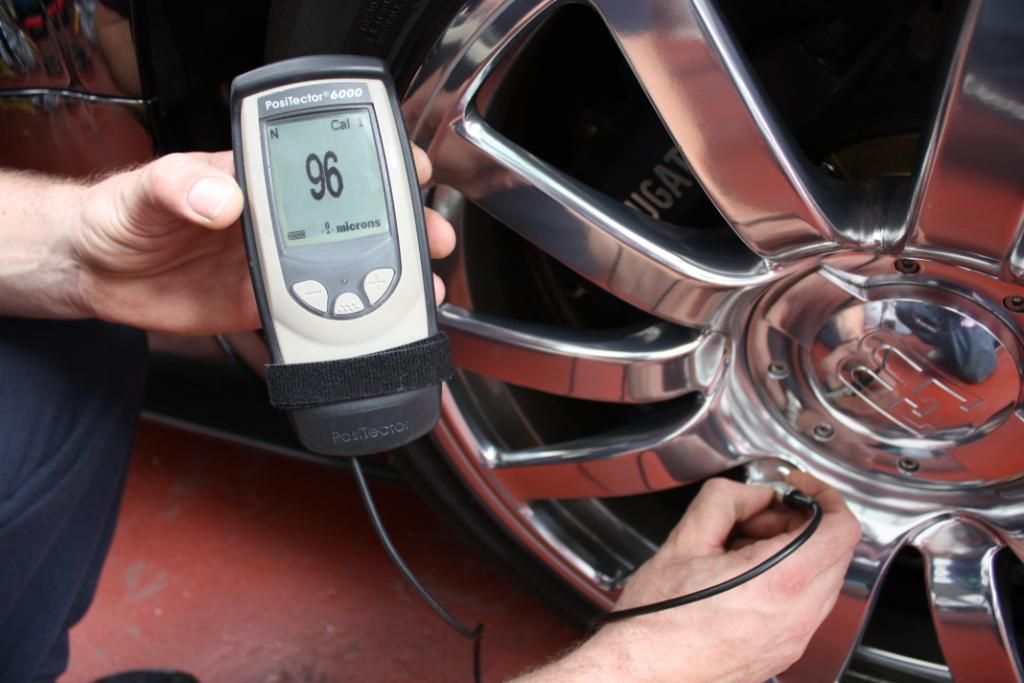 Now to the metal / alloy panels which can be measured with both gauges side by side.
Drivers door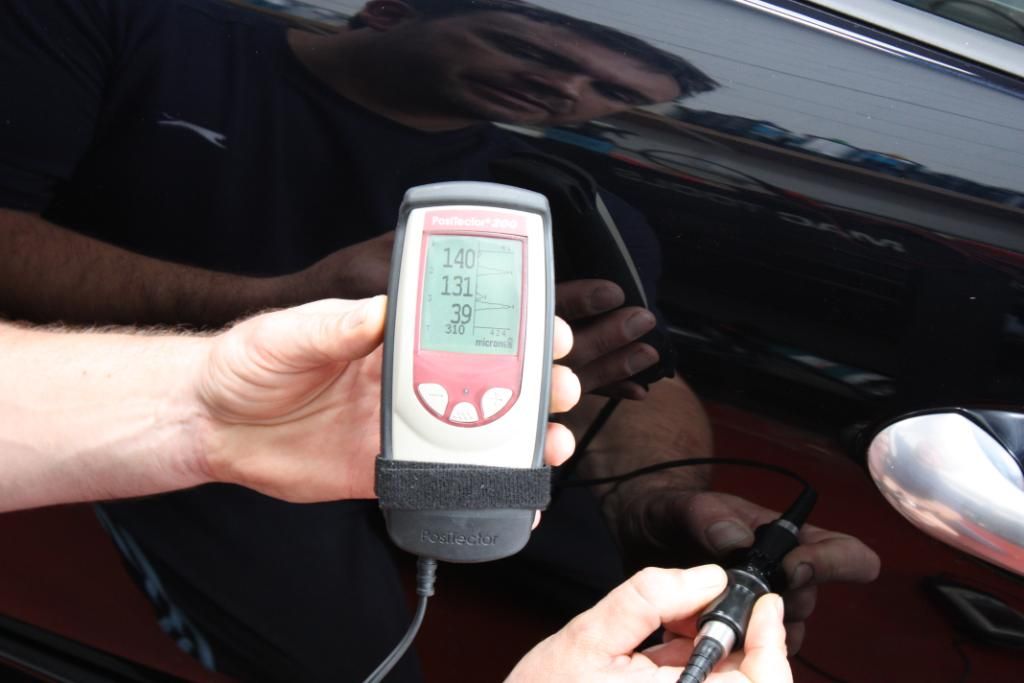 Working well and reading very close
Passenger door
3 and 2 layer total readings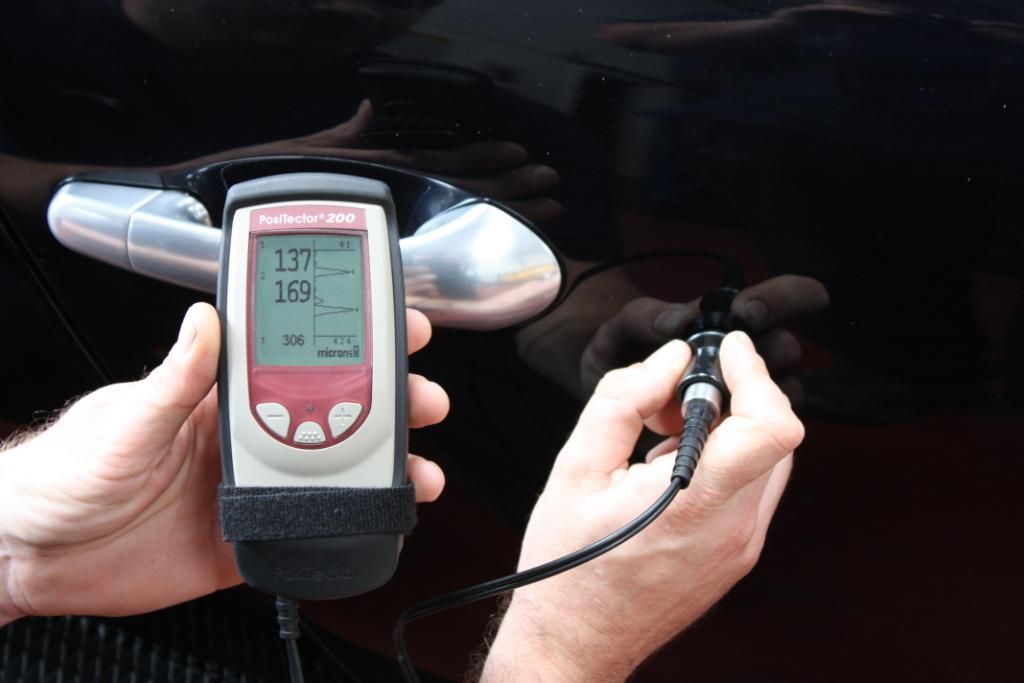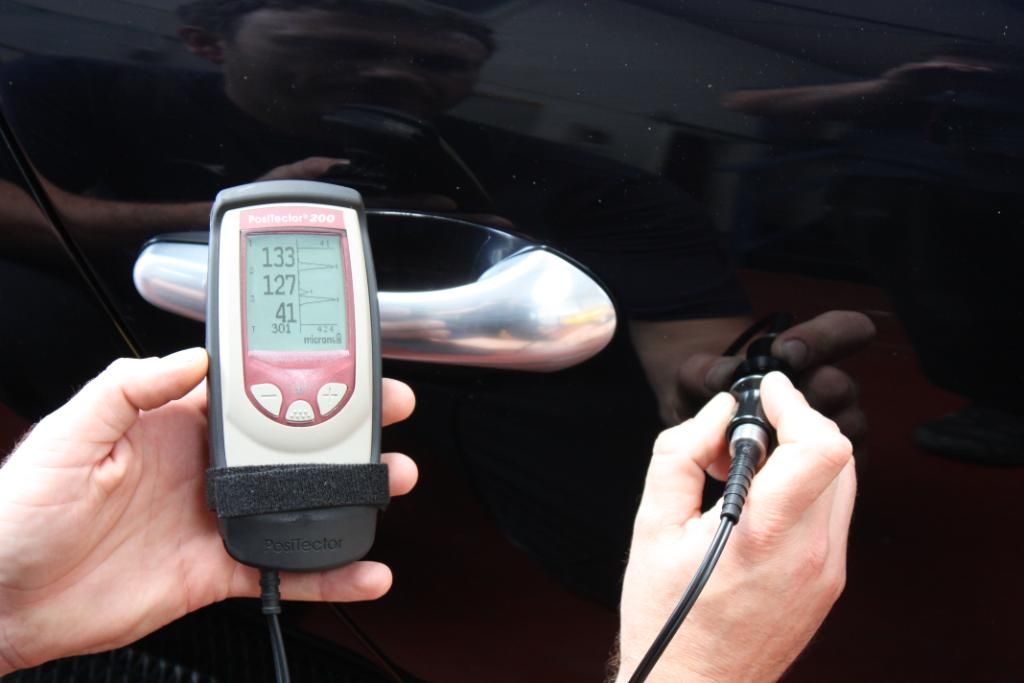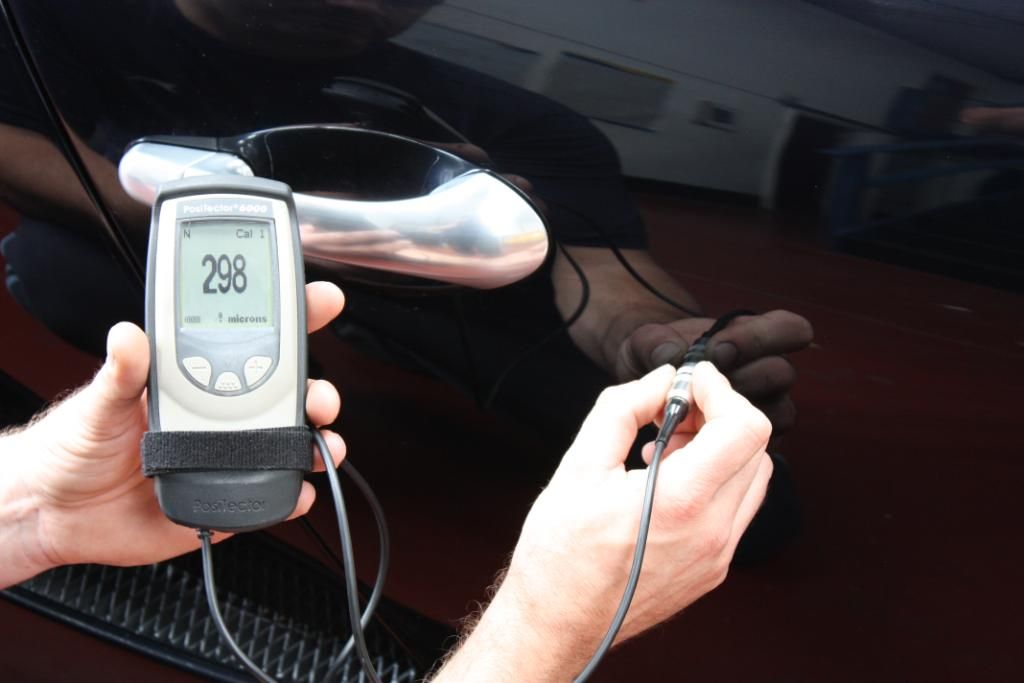 Again close enough for me to have no doubts.
Now when things don't always go straight forward in life.
Front drivers wing.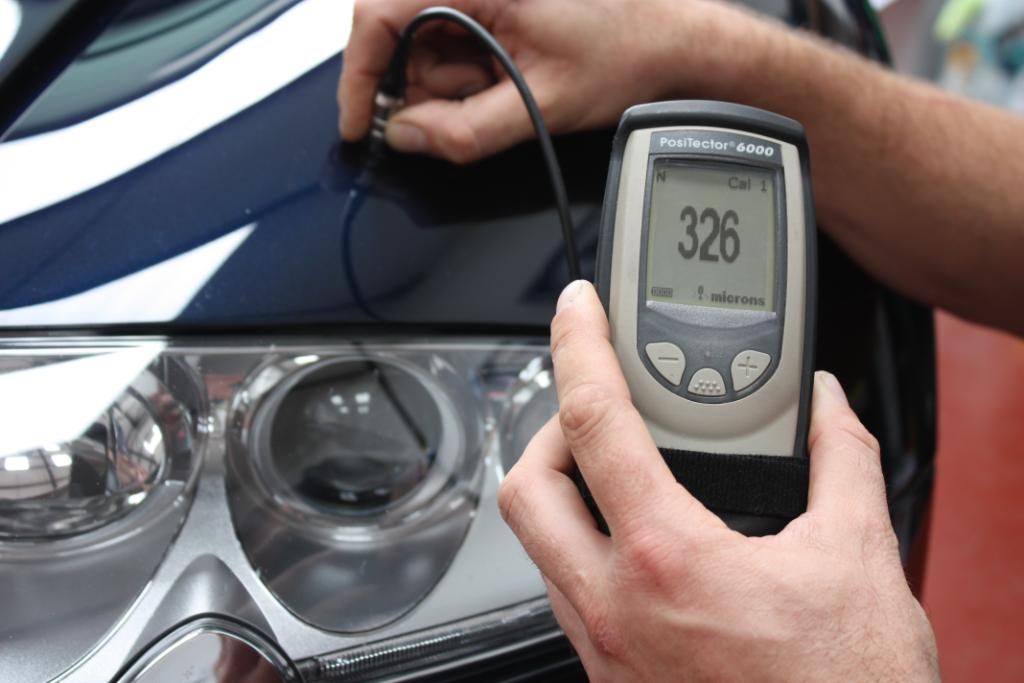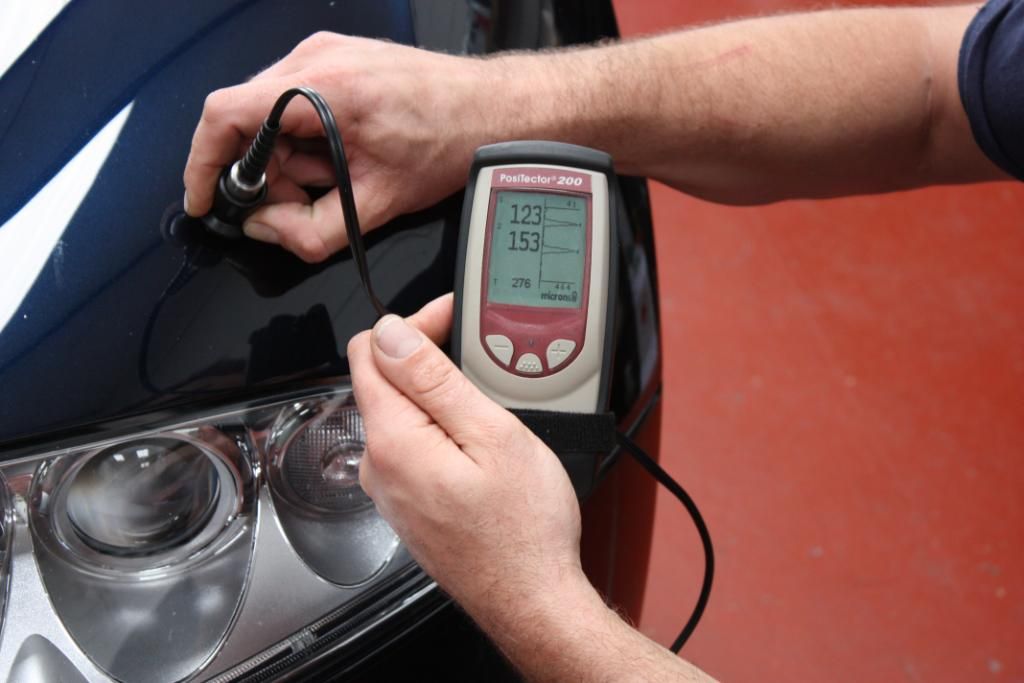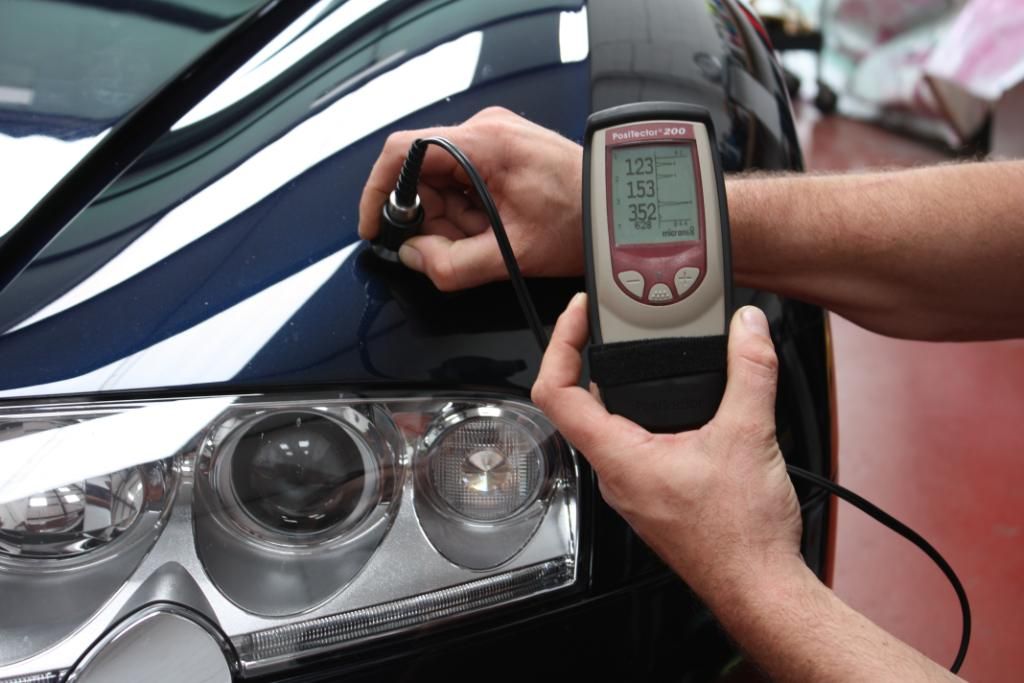 You can see the readings of 2 and 3 layers the top 2 readings which will be colour coat and lacquer are the same , (but out to the single 6000 readings).
So the 2 and 3 layer settings are reading the same , but the lower third layer I am not sure want it is as its not being picked up on the single total layer 6000 machine.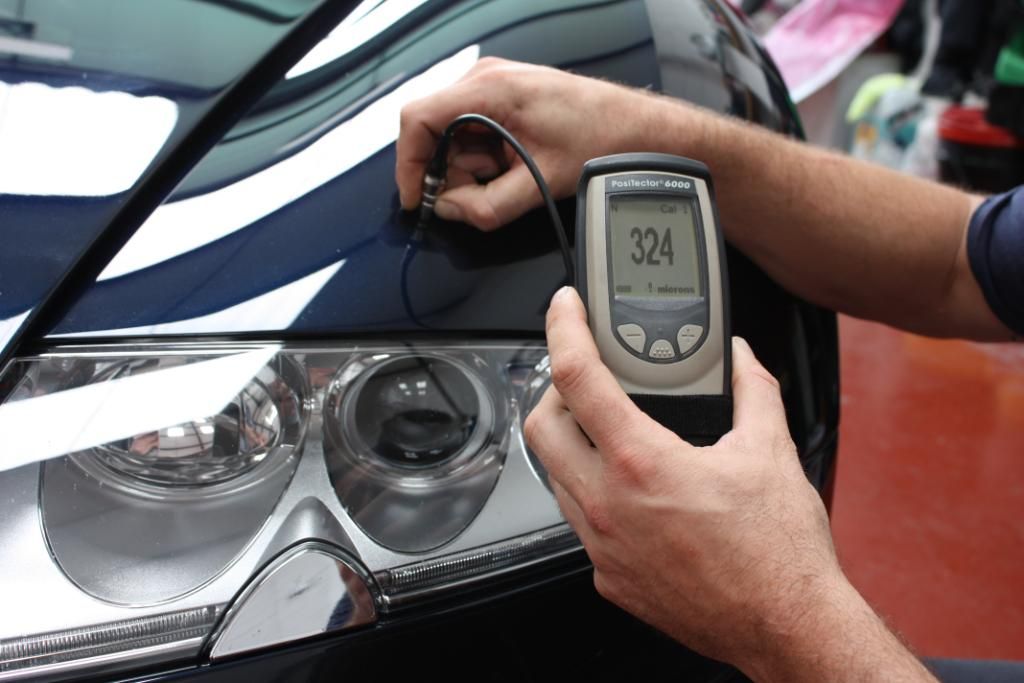 This followed around the other none plastic / carbon fibre panels.
Shown below.
Passenger wing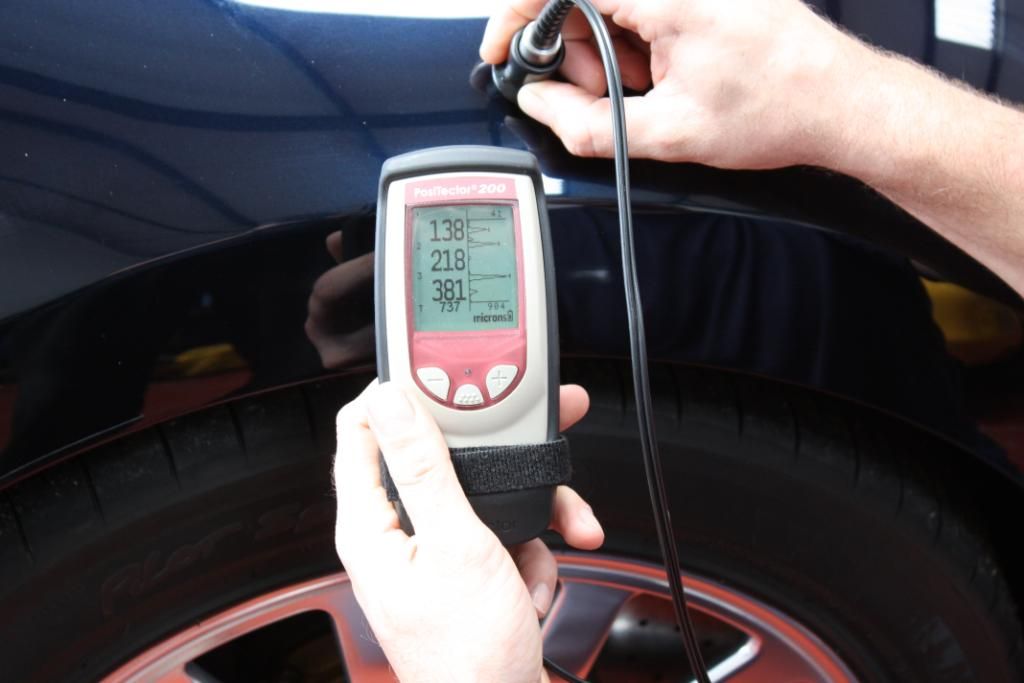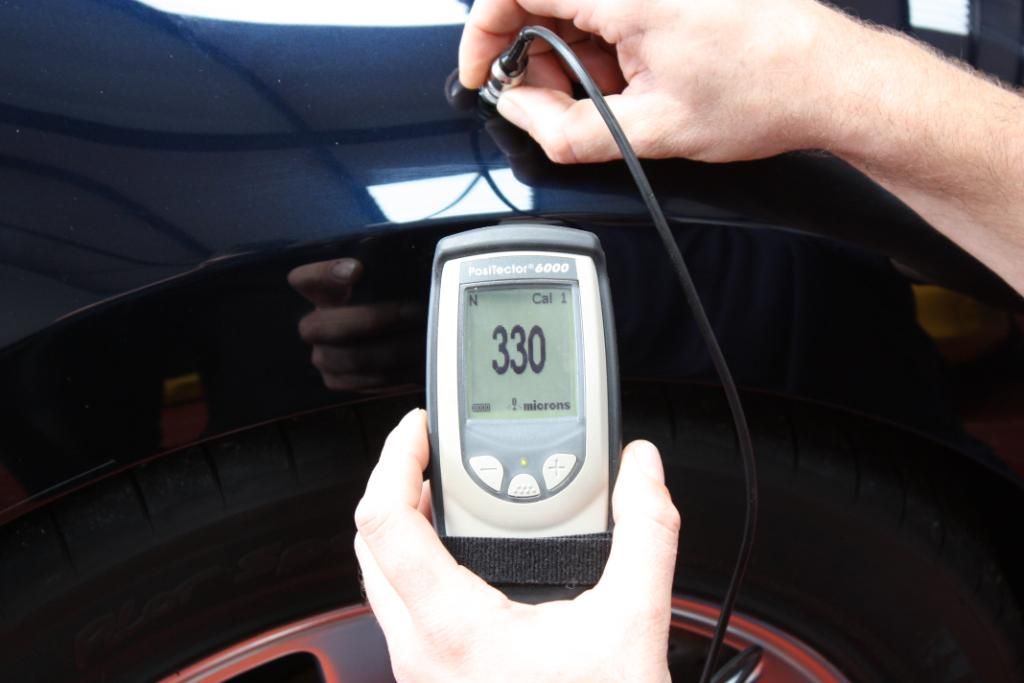 Drivers rear wing
Passenger rear wing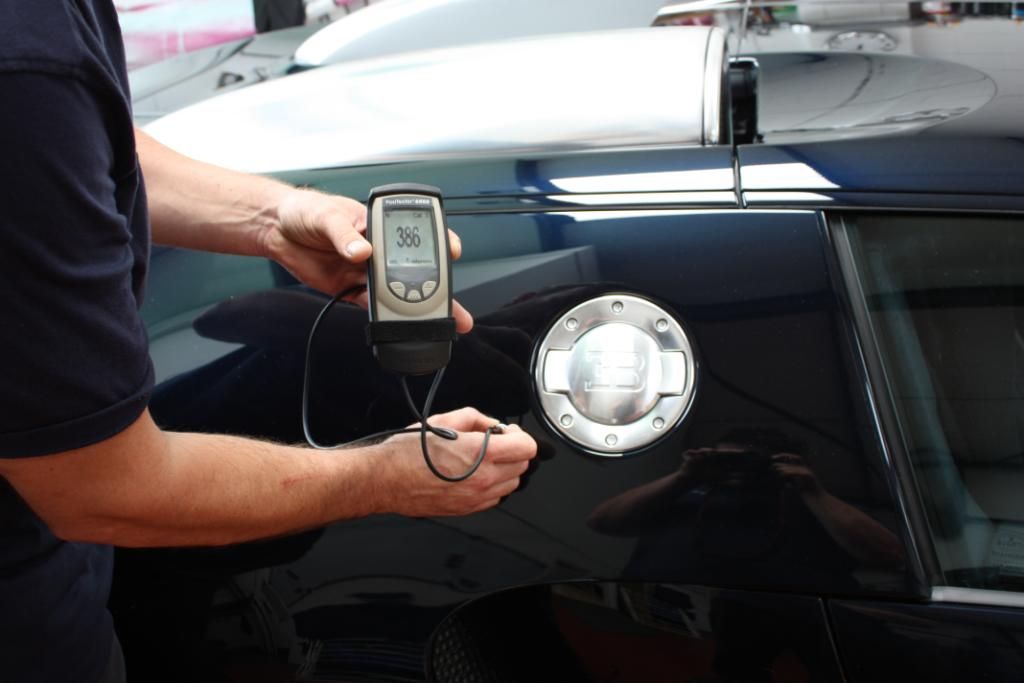 With time against me I spent a 10 minutes or so trying to understand why this was happening as this has not been this far out from one gauge to another , and has not been since.
But the truth is the cars top coat layer was so healthy and thick , and with readings higher than most cars total paint depth that it really was not a concern at the time, and had to get on with the machine correction.
I could of left out the pictures were the readings don't tie up together, but why I would rather show not all things are exact with detailing and common sense , better judgement and experience are used a lot throughout the processes of detailing cars.
End of the next stage.